Sponsor our 9th Annual Cause For Paws
We would like to offer you an opportunity to co-sponsor the eighth annual Cause For Paws Wine and Beer Tasting, benefiting the Groton Animal Foundation (GAF) on Saturday, September 19, 2015. This widely publicized annual event brings together many of GAF's most dedicated supporters to enjoy a beautiful fall evening by the water while raising funds to help animals in need. Our generous donors who turn out year after year are the bedrock of our community, so sponsorship of this event provides you a chance to reach a market of civic-minded residents who will note your support of their favorite charity. Your sponsorship will not only help animals at the Groton Animal Control facility, but your exposure to our donors can open up new business to you from those who may be seeking the products or services you provide.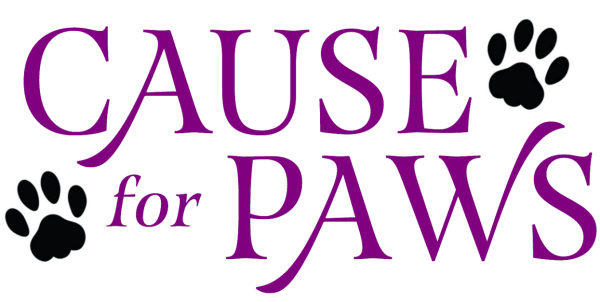 Cause For Paws is planned and managed entirely by volunteers who coordinate every aspect of the event. They arrange the wine merchants, the food, DJ, Yacht Club rental, as well as setting up, decorating and cleaning up afterwards. In addition, they solicit ads for our program, send personal invitations, sell tickets, and create baskets for our raffle. They also arrange for the marketing and promotion of the event, including press coverage, print advertisements, hanging signs, posters, banners, and using social media such as Facebook, Twitter, Google Plus, email, and our blog. When it's over, our volunteers help clean up the venue and then move on to write thank you notes to everyone involved. Our volunteers spend much of the summer leading up to the event volunteering many hours of spare time to insure our success. However, there are still expenses associated with an event of this scale. We need your help to underwrite these costs, insuring our fundraising goal is met.
Please partner with us now for our 2015 Cause For Paws Fundraiser. We hope we can count on you to help us continue to care for animals in need.
Please review our sponsorship levels and the commitment form. Please commit today!