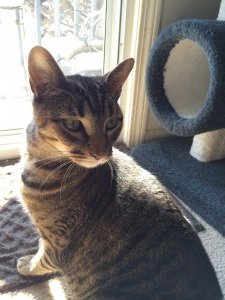 Name:Little Cat
Male, Age: 2 years old
Breed: Grey Tiger
Color/Markings: Grey, striped, green eyes.
Distinctive Features:
Has Collar: N
Last Seen on: July 2, 2015
Last seen location: 10 C Fieldside Drive
Notes: He is an indoor cat, so we are very worried of his wellbeing. We do not know where he is, since he is not used to the outside world.
If found, please contact: Gia Aubin, Kathleen Potter
Email:
giaaubin@yahoo.com
Phone: (860) 884-4409
---