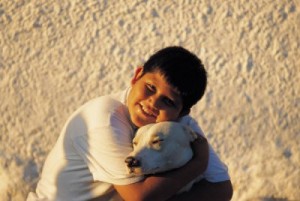 The Groton Animal Foundation is pleased to introduce "G.A.F. Kids," a series of proactive animal activities for kids ages 10-12. This round of activities will be based on books from the Vet Volunteers series by Laurie Halse Anderson and related to Groton animal issues and their solutions. Registration is required at the Groton Public Library, where copies of the books are available. Maximum 10 registrants for each session. All sessions will take place at the Groton Public Library.
July 21, 10:30am — Homeless (Vet Volunteers #2) — Find out about the feral cat population in Groton. Look at a trap used by Groton Animal Control officers to capture ferals safely for vaccinations and neutering/spaying. Brainstorm ways to solve the problem of abandoned cats. Take home important phone numbers.
August 11, 10:30am — Storm Rescue (Vet Volunteers # 6)—Yes, household pets (non-exotic) are allowed in Groton evacuation shelters. Find out what to pack for your pet, and what to expect when you and your animals check into an emergency shelter in Groton. Make a checklist to attach to your pet carrier.
September 8, 10:30am—End of the Race (Vet Volunteers #12) – Learn why people are adopting greyhounds who were retired from dog racing, and the special care retired racers need. Meet a live greyhound and compare her to other dog breeds to find out why she's a faster runner.