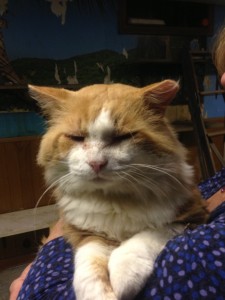 We recently learned about two wonderful cats who need permanent homes. The first is Oscar, an orange adult male, who has been neutered and is up-to-date on all shots. He is liter trained and VERY friendly. He may think he's a dog but he does got along with other cats.
Next up is a porch-lovin' adult female grey tiger. She is spayed, up-to-date on all shots, liter trained, and beautiful. She has a sensitive stomach, and can't eat all brands of canned cat food. Her tastes lean toward the expensive varieties! She is VERY friendly, loves to sit on your lap and purr, and she makes a fine computer koozie in addition to keeping your porch furniture warm!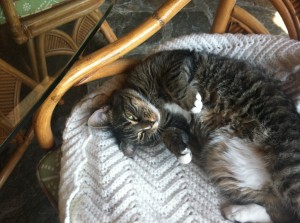 If you are looking for one or more lovable kitties, please contact Barbara at (860) 608-7206 for more information.