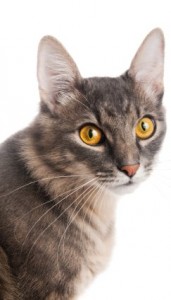 The Groton Animal Foundation has just added a new feature to this website to help pet owners with missing cats. If you have lost a cat, you can now report details and upload photos of your pet to our site. Those photos and descriptions will show up on a page here, where all listing will be posted.
If you find a cat, or notice a new cat in the neighborhood, please check this page to see if someone is missing it. Contact Animal Control at (860) 441-6709 if you have any questions.
Remember that microchipping your pet is the best step you can take to help find your pet if she is ever lost. All cats and dogs impounded by Animal Control are routinely checked for microchips, and those with them always go home.