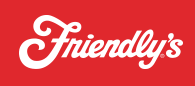 On Thursday, July 24th Friendly's in Mystic will donate 20% of your tab to GAF, provided you have this voucher. Download and print the voucher, and hand it to your server. This fundraiser will go all day, beginning at 7 am until 11 pm.
We'd like to thank Friendly's and all of our generous friends and neighbors for their support of GAF.
Friendly's is located at 247 Greenmanville Ave in Mystic.